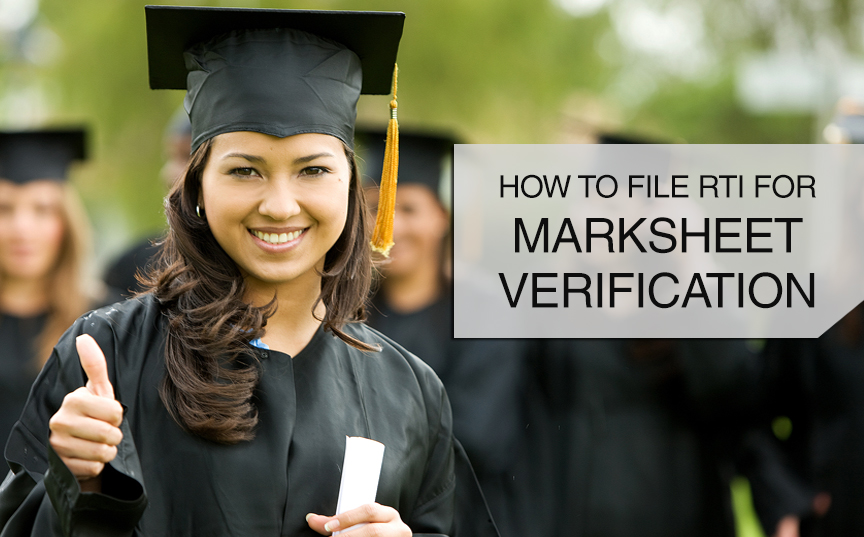 Marksheet Verification RTI - How to file RTI for Students
The
Right to Information Act
is extremely helpful for students. In addition to receiving
evaluated copies of answer sheets,
students can also use RTI for marksheet verification. Every year, a huge number of students are cheated by the large number of fake universities operating in India. This situation leads to doubts in the minds of students regarding the authenticity of their certificates. It is not just troublesome for the students, but also employers who might need to verify such degrees.
There are a lot of private organizations which are solving this problem for students. However, students are not aware that they can carry out marksheet verification by filing an RTI application. Under the Right to Information Act of 2005, it is possible to ask for verification of certificates from the university. These documents fall under the definition of "information" and can be demanded from the universities. This process can also be carried out for degree verification, either by students or by employers as part of their HR background verification process.
You can get the following information by filing this RTI
Mark sheet verified from the University (Govt. University)
Queries about suspected fake mark sheets
How to File RTI for Marksheet Verification?
Students are not aware of this useful application of RTI. It can come in handy for a lot of people who might have doubts regarding fake universities or who are completing their degrees through distance education. In this article, we will be informing you about the process for obtaining verified marksheets from Universities. By the end, you will be equipped to file RTI for this case and receive information from the concerned public authorities
Who Can ask for copies of attested marksheet under RTI?
Any Indian is eligible to ask for information under RTI. This is applicable to students, distance education students and prospective employers.
Where do I submit this RTI?
Public Authorities, in this case, of the concerned University are required to send the applicant attested copies of the marksheet requested by the student. Also, you can apply and get degree verification done for a student. You can attach the degree of the concerned University and ask if the degree has been issued by the that university. It is also possible to ask for some other official certificate for degree verification of a student.
The Universities are required to furnish this information to RTI applicants. Public Authorities will include all the Colleges and Universities. All these institutions need to appoint Public Information Officers (PIO) or Assistant Public Information Officers (APIO). Their names should be present on the website of the Institution.
In case their names and addresses are not available,students can send the application to PIO of any public authority(whether it is relevant or not). This authority has to transfer to the relevant authority within 5 days. In case name of PIO of your institution/college is not available, an application can be made to the PIO of the concerned university. It is mandatory of such authority to transfer the application to the relevant department within 5 days of receiving it and inform the applicant about the transfer.
How should I write my RTI for degree verification?
Writing your RTI for Degree and Marksheet Verification is not very complicated. You need to ask the correct questions and send it to the proper address. You can use plain paper for this application. The application can be written in English, Hindi or the official language of the state.
It is always preferable to write in formal and clear language. It is important to specify what information you want in the application. It is also important to mention the name of the PIO/APIO.
How do I pay for my RTI?
Once you are done with addressing your application to the correct PIO/APIO and writing your questions in the correct format, you need to pay for your application. Send your application along with the fee at the designated address of the PIO/APIO. The public authority needs to reply satisfactorily Within 30 days of Receiving your Request. You also need to attach a few documents and give some details about your identity.
Copy of Marksheet (OR)
Copy of Degree
When to file for First Appeal?
After 30 have passed and the applicant has still not received requested information, it can be assumed that the PIO/APIO has refused to give information. In these circumstances, applicant can appeal against this decision and file a First Appeal. Second Appeal can be filed as well after 90 days against the decision of Second Appellate Authority. This is filed with the
Chief Information Commission.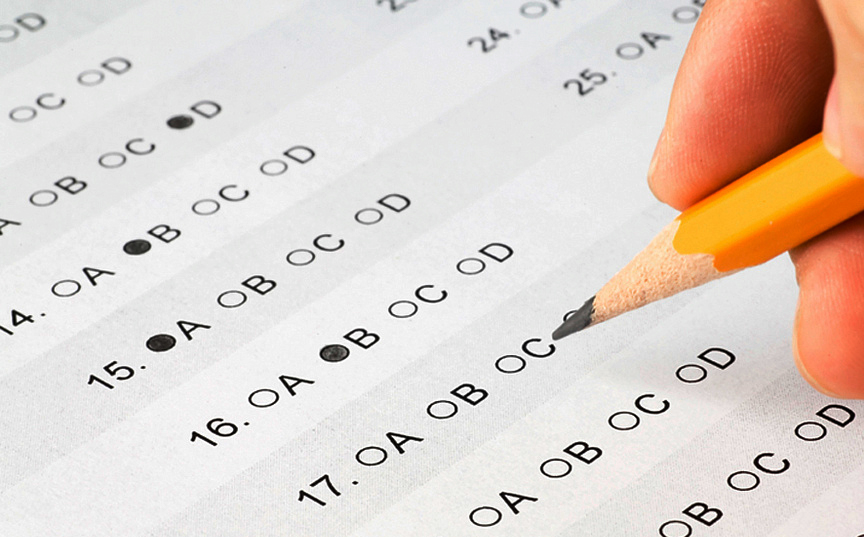 How do I file RTI for Marksheet Verification Online?
There is a very simple process that hardly takes five minutes. Students have received correct information with this type of RTI. If filing an RTI yourself sounds difficult and you would rather have RTI experts help you with the process, file RTI with OnlineRTI. Thousands of students have already taken advantage of the convenience of this portal to file RTIs. On the website, you just need to fill out details like Name of Course, University,Roll Number and Year. You can complete payment online in a secure way. When you file an application with us, your application immediately reaches our lawyers who draft your application in the correct format. Along with this, we send your application immediately to the exact public authority address. Filing RTI with
OnlineRTI
is extremely simple and can be done very fast.
Just follow these few steps and you will finish your application with
OnlineRTI
in no time:
You have to fill your Address and Phone Number. We will call you in case we are not clear about your application. Your attested certificates will be directly sent to the address you give us.
Next, we ask you to enter these details - Name of Course, University,Roll Number and Year.
Finally, you can finish payment using our secure online payment options available
With this, your application is done! Our lawyers will contact you over phone or emails if they want any extra information from you. You can provide additional documents like marksheet or degree at any point in the application process. After all this, we ask for your final approval and as soon as we receive that, your application is sent immediately.
So, here is the complete process for marksheet verification and degree verification. If you face any problem filing your RTI and need any other information, read our
Forum.
Our users keep posting questions which might be your doubt as well. You can also read our
Blog
posts and find the material you are looking for. File RTI with
OnlineRTI
for a safe, smooth and convenient experience of filing RTI applications.
Nirupam, #32/3, 2nd floor, 1st Main Road, 1st Stage,
Domlur Layout, Bangalore 560071
Copyright © OnlineRTI
2022