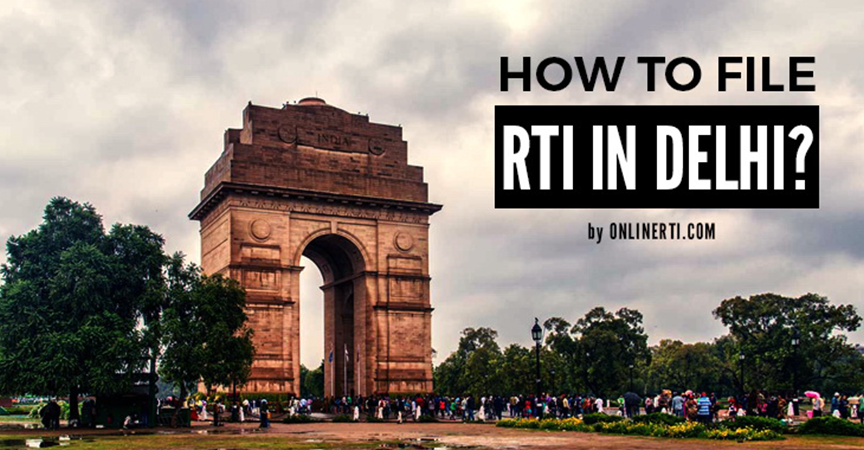 The Government of National Capital Territory of Delhi introduced 'Delhi Right to Information Act' on 2nd October, 2001. This Act defines an important right for the citizens as it declares the act of receiving information from any government departments/agencies as a matter of right. Since, this Act has been formulated by the State Government, Delhi Police, Land, Law and Order are outside its scope, as they fall under the Central Government of India.
During the period 2001 - 2005, 9673 applications were received under the
Delhi Right to Information Act, 2001.
This indicates how extensively the citizens are exercising this right. The Government of India also enacted a similar Act and has awarded the right to people through Right to Information Act, 2005 which has come into force from 12th October, 2005. This GoI Act includes public bodies throughout India. Therefore, it is applicable to all public authorities of Government of NCT of Delhi including Delhi Police, Land, Law and Order. The Government of NCT of Delhi is thus implementing both the Acts, therefore the citizens can apply under any of the two Acts.
The Right to Information Act, 2005 is applicable in all the states of India except for the states of Jammu and Kashmir. This Act is a powerful tool which empowers citizens by making information regarding public authorities and departments easily accessible.
How to file RTI Delhi?
Although the RTI Act applies uniformly throughout India, the guidelines for filing an RTI Application differ from state to state. This creates complexity as the citizen has to file the application accordingly or the probability of the application getting rejected becomes quite high. Read on to understand the process of filing an RTI for NCT of Delhi is explained.
Which Department can I file for?

Before filing an RTI Delhi, you should know the authority to which your application must be directed. In cases where the department name is ambiguous or not mentioned, the application may end up taking more time to receive response as it would have to be transferred to the appropriate authority. The two local bodies, MCD(Municipal Corporation Of Delhi) and NDMC(New Delhi Municipal Council) jointly account for around 25% of the total number of applications received. They have their own suggested

format

for RTI applications.




Which questions can I ask in RTI?

The common man has used RTI applications to get his grievances addressed for instances like admission in schools, problems of aided and unaided schools, allotment of alternate plots, taxation matters, tenders, health care, registration of firms and societies etc which should have been resolved under grievance redressal mechanism. In order to gain a better understanding of the kind of questions that can be asked under RTI Delhi Act, you can see details of information sought by applicants so far along with the information provided

here.

You can find the questions and their responses based on the Department from the drop down list. Also the government website has a section with the proposed format or sample application form for RTI Delhi Application, which you can download from

here.


How should I write my RTI application for Delhi?

An RTI Application needs to clearly state the purpose of the application. The more directed and straightforward the language of the application, the better are the chances of receiving the correct response. Here are a few examples of the topics for which applicants demand information in RTI Applications,

Admission and Withdrawal of pupils
Complaints against aided and unaided schools
Engineering wing of MCD/NDMC/PWD
Firms and society registration
General issues concerning public
Land matters
Policy matters
Redressal of personal grievances
Service/ Establishment matters
Tender /contract matters
Unauthorized construction
Vigilance matter



How do I pay for my application?

The application fee can be paid in the form of Bank Draft/Postal Order payable to "Government of NCT of Delhi" or in Cash. Currently, the RTI applications are required to be affixed with postal orders of Rs 10.

How do I submit my application?

You need to submit your RTI Delhi Applications either in person or by post.



How to file RTI Delhi Online?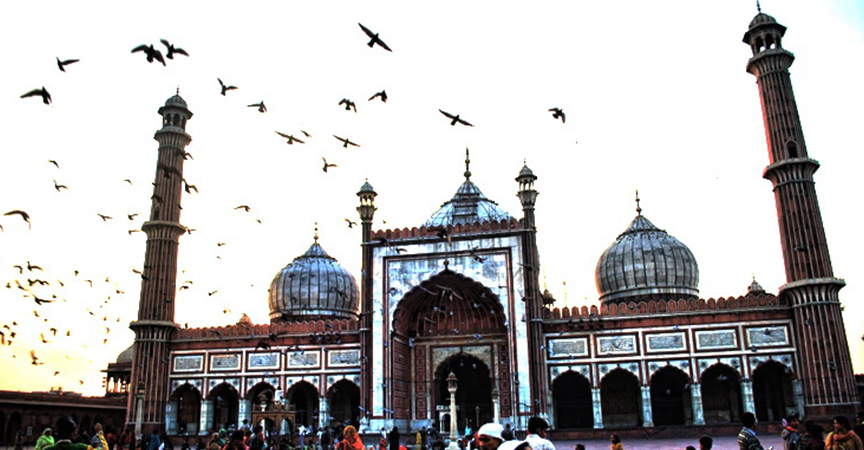 There is option to get the below details about any department mentioned in the drop down list
Information about organization
Responsibilities and scope of duties of officers
Process for taking decisions within the organization
Rules to be followed during discharge of duties
Prescribed Regulations
Statement of categories
Details of committees
List of bodies like boards,councils,committees
List of officers/employees
Remuneration provided to officers
Allocated budget
Subsidy program/scheme details
Information about recipients of concessions,permits
Information made available by the organization online
Various methods made available to access information
Name, office address and other contact information of PIOs
Other information about the organization
There is a link on
government website
to track your application after you have filed it in person or by post.
Since, Delhi RTI Applications cannot be sent online, you must be left wondering about the best possible way to get things done? You can use our website
OnlineRTI.com
to file your RTI Online Delhi Application. We ensure that your RTI Application is drafted appropriately and we support all the online payment options so you don't have to worry about the efficiency of offline processes.
To get your application processed for any query relating to RTI Delhi Application, follow a simple 3 step method to file your application with OnlineRTI.com:
Firstly, enter your request in simple english.
Finish your application by confirming payment
Next, our team of RTI Experts and Lawyers, will help you in drafting the application. They will contact you by calling or emailing to get more information if required.
Finally, after you send your approval, your RTI application will be completed and filed!


Our team will find exact address of government department responsible to reply to your RTI and do everything to make sure you get your reply from the government body so that your problem is solved. We will also attaching the appropriate fees to your RTI application according to the requirements of the department the application needs to be sent to and finally post it to the concerned department.
What are the Departments under Delhi Government?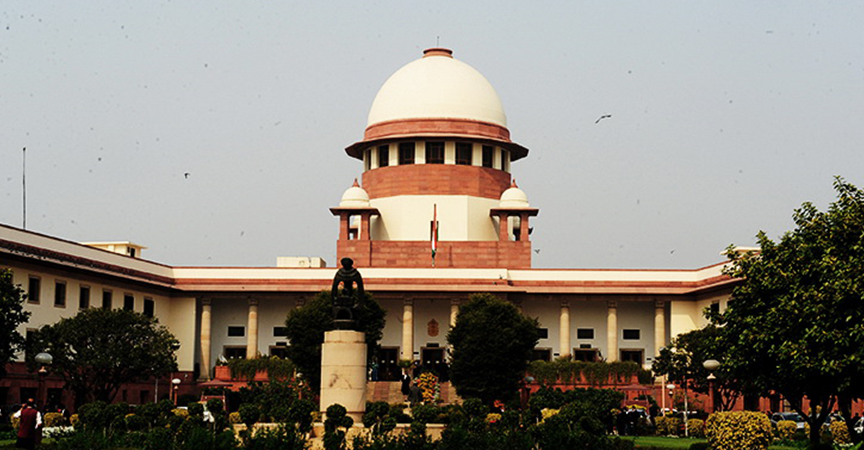 All Delhi State Government Departments and local governing bodies in Andhra Pradesh like Municipal Corporations (for cities in Delhi like South Delhi Municipal Corporation, East Delhi Municipal Corporation, New Delhi Municipal Council, North Delhi Municipal Corporation, Delhi Jal Board, DSSSB, Delhi Directorate of Education, Urban Development Department, Delhi Development Authority, Debt Recovery Tribunal, BSES, Delhi Nursing Council, Delhi High Court, Delhi Pollution Control Committee etc.), Town councils and Gram Panchayats come under the ambit of Delhi RTI Act.
The list of Delhi State Government Departments:
Administrative Reforms Department
Art, Culture and Language Department
Sanskrit Academy Delhi
Hindi Academy Delhi
Directorate of Employment
Delhi Transco Limited
Delhi Police
Delhi State Election Commission
Delhi Subordinate Services Selection Board
Delhi Transport Corporation (DTC)
Delhi Jal Board (DJB)
Delhi Commission for Women
Delhi Electricity Regulatory Commission
Delhi Labour Welfare Board
Directorate Of Education
Environment Department
Finance Department
Food and Supplies Department
Health & Family Welfare
Revenue Department
Social Welfare Department
State Election Commission
Tourism Department
Trade and Taxes Department
Transport Department
Delhi Transport Infrastructure Development Corporation
Urban Development Department
Women and Child Development Department
Welfare of Scheduled Castes/Scheduled Tribes/Other Backward Classes/Minorities Department and etc.
Whom should RTI Delhi be addressed to?

Under the RTI Act, 2005 every department should appoint a Public Information Officer (PIO) who is responsible to receive and reply to RTI applications filed to that department. Hence, all the RTI applications should be addressed to the Public Information Officer of that Department. You can

search for PIO

of the respective department on the government website.




When will the response be provided to my RTI Delhi Application?

The Government will endeavor to provide information in 15 days subject to a maximum of 30 days. In case a person fails to get a response from the competent authority within 30 days of the submission of application or is aggrieved by the response received, within the prescribed period he may file an appeal to the Public Grievance Commission.

Whoever is bound to supply the information and fails to furnish it asked for under the Act within the time specified or fails to communicate the rejection order will be liable to pay a penalty of Rs 50/- per day for delayed period beyond the 30 days subject to a maximum of Rs. 500/- per application.

In case the information supplied is found to be false in any material particular and which the person bound to supply it knows or has reasonable cause to believe it to be false or does not believe it to be true, the person supplying the information shall be liable to pay a penalty of Rs. 1000/- per application.

If you still have questions regarding whether your query falls under RTI or if you are looking for any other kind of information on RTI, visit our

forum
Nirupam, #32/3, 2nd floor, 1st Main Road, 1st Stage,
Domlur Layout, Bangalore 560071
Copyright © OnlineRTI
2022