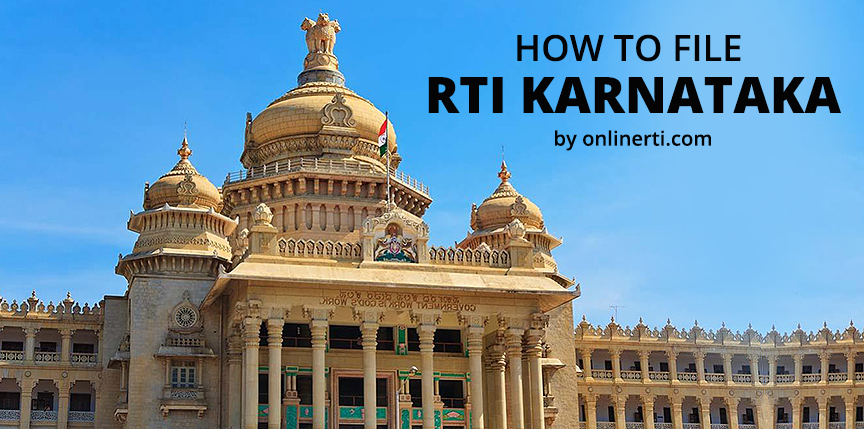 How to file RTI Karnataka
The Karnataka Information Commission was formed by the Karnataka State Government.
The Right to Information Act
which came into force on 12th October, 2005 can be read both in English and
Kannada.
In exercise of the powers conferred by sub–section (1) and (2) of section 27 of the Right to Information Act, 2005 (Central Act No 22 of 2005), the Government of Karnataka hereby makes the following rules namely
Karnataka Right to Information Rules'2005.
In the following article, we will understand the procedure and the details required to file RTI Karnataka
Identify the department to which your RTI Karnataka query should be sent to

All civic issues like water problem, garbage, street lights, building permission in cities are under respective corporation (Bangalore – Bruhat Bangalore Mahanagar Palike RTI, Belgaum- Belgaum City Corporation RTI). Find the exact address of government department where you wish to send the RTI.

You need to search for the department and the sub-department, after entering these details, you can click on the link to access the information given by these government bodies.




Write your application

You can file an RTI application in Karnataka via the

Form A

as suggested by Karnataka Government- which is not mandatory.





You can neatly type or write in a plain paper in English or Kannada and put all essentials details as mentioned in Form A and submit the application along with the prescribed fee.

Ensure that all RTI information points to some records. If your request is ambiguous or does not point to some information, it has a high chance of getting rejected.



Clarity in questions

Make sure that the questions relates to only one subject matter otherwise it might get rejected according to the RTI Act. For instance, if it is about status of Road work, ask questions that are only related to Road work.



Fees

Attach the fees as applicable for the filing your RTI Karnataka application. The mode of payment is demand draft or by pay order or by Indian postal order or cash. Also you can find the exact fee structure applicable to your application for RTI in Karnataka



Submit the application

Send your RTI Karnataka application by speed post or registered post.
How to file RTI Karnataka Online?
The Department of Personnel and Administrative Reforms (Janaspandana) is responsible for assessing the progress made in working on Public Grievance Petitions. DPAR(Janaspandana) helps to implement the Right to Information Act -2005. They have an online system which can be used to file your RTI application. However, First Appeals cannot be filed using this platform. Also, you can request information only to the Government Departments using this portal. You also need to upload your scanned ID proof in JPG format, the size of this file needs to be less than 1 MB.
his portal has its limitations and complexity. To smoothen out these difficulties, we have worked on a solution, which is extremely easy to use by anyone. You can file your request without knowing about the state specific guidelines or attaching your ID proof. It is simple to file and track your request using our website. We support multiple payment options, so that you can file your application without any hassles from the comfort of your home.
To file an application on OnlineRTI, follow this simple process :
Visit the Apply

page and write your question in simple english

Proceed with the payment to complete your application
Our team of RTI experts and lawyers will draft your application and we will send it to your for approval. After your approval, we will post and send your application to the correct destination.
That's it!
Departments under Karnataka Government:
All Karnataka State Government Departments and local governing bodies in Karnataka like Municipal Corporations (Bruhat Bengaluru Mahanagara Palike, Mangaluru City Corporation, Kalaburagi City Corporation, Mysore City Corporation etc.) Karnataka State Open University, Karnataka Medical Council, Karnataka Public Service Commission, Visvesvaraya Technological University, Karnataka State Law University, Karnataka Power Transmission Corporation Limited, Karnataka State Human Rights Commission, Karnataka Examinations Authority, Karnataka State Pollution Control Board, Karnataka Industrial Areas Development Board, Bangalore Metro Rail Corporation Ltd.,Bangalore Water Supply and Sewerage Board, BESCOM, Bangalore University, Bangalore Development Authority, Mysore Urban Development Authority, University of Mysore, Mangalore University, Mangalore Electricity Supply Company Limited, Karnataka Housing Board, Gulbarga Urban Development Authority, Gulbarga University etc.
Here is a list of Karnataka State Government Departments where you can file a request for information.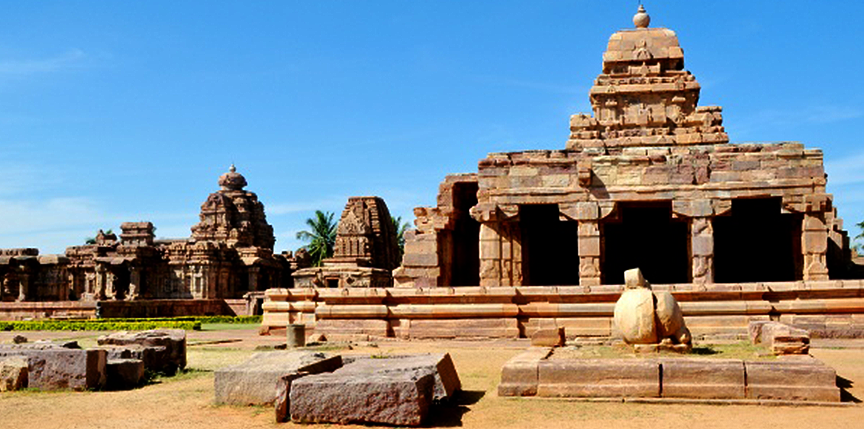 The list of Karnataka State Government Departments:
Department of Pensions & Pensioners Welfare - http://persmin.nic.in/pension/
Department of Defence Production - http://ddpmod.gov.in
Department of Revenue - http://dor.gov.in
Department of Food & Public Distribution - http://www.fcamin.nic.in/dfpd_html/index.asp
Department of Defence - http://www.mod.nic.in
Department of Commerce - http://commerce.nic.in
Department of AYUSH - http://www.indianmedicine.nic.in
Department of Rural Development - http://rural.nic.in/
Department of Industrial Policy & Promotion - http://dipp.nic.in/
Department of Telecommunications - http://www.dot.gov.in/
Department of Science & Technology - http://www.dst.gov.in
Department of Animal Husbandry, Dairying and Fisheries - http://dahd.nic.in/animal.htm
Department of Chemicals & Petrochemicals - http://chemicals.nic.in/
Department of School Education and Literacy - http://mhrd.gov.in/schooleducation
Department of Justice - http://lawmin.nic.in/doj/
Department of Defence Research & Development - http://www.drdo.gov.in/
Department of Public Enterprises - http://dpe.nic.in
Department of Personnel & Training - http://persmin.nic.in
Department of Administrative Reforms & PG - http://darpg.gov.in/
Department of Ex-Servicemen Welfare - http://desw.gov.in
Department of Disinvestment - http://www.divest.nic.in/
Department of Legal Affairs - http://lawmin.nic.in/Legal.htm
Department of Home - http://mha.nic.in/uniquepage.asp?Id_Pk=225
Department of Posts - http://www.indiapost.gov.in
Department of Bio-Technology - http://dbtindia.nic.in
Department of AIDS Control - http://www.naco.gov.in/NACO/
Department of Higher Education - http://mhrd.gov.in/higher_education
Department of Health Research - http://www.dhr.gov.in
Department of Consumer Affairs - http://consumeraffairs.nic.in
Department of Financial Services
Department of Scientific & Industrial Research - http://www.dsir.gov.in/
Department of Expenditure - http://finmin.nic.in/the_ministry/dept_expenditure/index.asp
Department of Economic Affairs - http://finmin.nic.in/the_ministry/dept_eco_affairs/dea. asp
Department of Pharmaceuticals - http://pharmaceuticals.gov.in
Department of Agriculture & Cooperation - http://agricoop.nic.in
Legislative Department - http://lawmin.nic.in/Legis.htm
Department of Fertilisers - http://fert.nic.in/index.htm
Department of Land Resources - http://dolr.nic.in
Whom should the RTI Karnataka be addressed to?
Under the RTI Act, 2005 every department should appoint a Public Information Officer (PIO) who is responsible to receive and reply to RTI applications filed to that department.
Hence, all the RTI applications should be addressed to the Public Information Officer of that Department.
When will the response be provided to your RTI Karnataka Application?
According to the RTI Act, the response to the RTI application in Karnataka, or any other state should be provided by the PIO within 30 days from the receipt of the same. This includes applications made online or offline. If the information requested in the RTI relates to another department, then the PIO is mandated to transfer the same within 5 days from the receipt of the RTI to that department who has the information. A First Appeal can be filed to the First Appellate Authority (FAA) if there is no response from the government office after completion of 30 days.
In case you are not satisfied with the outcome of the First Appeal, a Second Appeal can be filed to the
Karnataka Information Commission.
You can direct your doubts to the email ID - prsar-dpar@karnataka.gov.in
These details will help you file your application correctly so that your application is not rejected. If you still have doubts, you can ask your questions on
OnlineRTI Forum
or read more about RTIs and how they can be applied on our
OnlineRTI Blog
Nirupam, #32/3, 2nd floor, 1st Main Road, 1st Stage,
Domlur Layout, Bangalore 560071
Copyright © OnlineRTI
2022