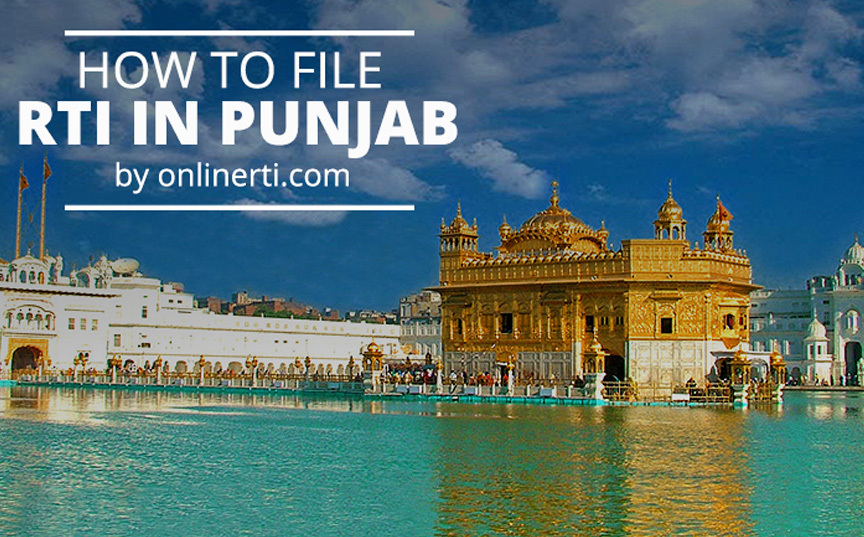 The Right to Information Act is an Act passed by the Parliament of India which empower the citizen of the Indian to seek information from the public authority i.e. the government department and private bodies and organizations who are substantially finance by the government. To enable people of the state to file RTI Punjab, the Punjab Government constituted the State Information Commission, Punjab on 11th October, 2005 to preside over the rightful and transparent implementation of the RTI Act in the state. The main office of State Information Commission, Punjab is located in Sector 17-C, Chandigarh.You can read about this Act in
Punjabi
We always talk of corruption in our every day of life, but we never raise a question to the public authority asking how and why the work was not done and where did the funds sanctioned vanish without any work having been carried out. So, if each of us can spend five minutes in filing the RTI application, I am sure we can check and reduce the level of corruption to a certain limit. In exercise of the powers conferred by section 27 of the Right to Information Act'2005, the Government of Punjab hereby make the following rules under
Punjab Right to Information Rules'2017.
If you wish to exercise your right to information, follow the steps mentioned below in order to successfully file an RTI application in Punjab.
How to file RTI Punjab
Every citizen of the country must know
few basic rules about RTI.
One can follow the below given steps to file an RTI application in Punjab. This is the process for filing the application through offline process
Identify what information you want to ask through RTI Punjab

Before filing an RTI application, you need to have a clear understanding of what information you want to ask from the Public Authority. Some of the frequent RTI applications are Details of funds sanctioned and its utilization of both central and state sponsored schemes, queries related to Ration supplied, Status of your caste certificate, birth certificate, ration card and voter card, status of your application and complaint etc. This should give a fair idea of the areas it covers and how RTI can be utilized.



Identify the name of the Punjab Government Department which has the information you want:

You can file RTI form in Punjabi if you want to ask information from the Punjab State Government departments. It is easy to identify the name of the government department/body where you need to send your application. For example for the above given queries, information like implementation of schemes needs to be sent to the concerned District Collector's Office or the concerned department as instructed. The questions regarding ration supplied have to be directed to the District Civil Supply Officer, the matter of Caste Status to the Tahsildar or Mandal Revenue Office and for the status of application and complaint, you need to send your application to the concerned office where the application was submitted.



Write down your question on the RTI Application:

Before writing down your question, you need to provide all the detailed references and information required by the Public Information officer (PIO) to understand what your query is related to. The application can be written either in english or you can write your RTI form in Punjabi. For example, to ask the status of the application, you need to provide the name of the office where you have given your application and on which date. The mode of submitting the application, if it was sent through registered post, then you have to provide the postal tracking number and date of posting. Else, if submitted personally then you are supposed to attach a scanned copy of the acknowledgement receipt given by the concerned public office in receipts of your application.

In Order to make sure the PIO replies to your RTI application and avoids denial of information, you need to write your question as short and to the point as you can with clarity.



Pay the fees for the RTI application

Attach the fees for your RTI application as applicable. You can see the different modes of payment available for the State of Punjab

here

in Point No. 11.





The fee may be paid using the following modes of payment,

namely:

by Crossed Bank Draft/Banker's Cheque/IPO or in cash in favour of concerned Drawing and Disbursing Officer from where the information is to be obtained; or
in cash with the concerned Drawing and Disbursing Officer



Submit your RTI application:

Before submitting your application don't forget to attach a copy of your identity card as many Public Officers ask for a copy of the identity card.

You can submit your application in person or send it by post. If you are sending your application by post you should send it by registered post so that you have proof of postage and the PIO cannot claim that he/she didn't received the application. If you are submitting your application in person, always make sure to ask for a receipt for the application. The acknowledgement should contain the time and date when the application was received, where it was received and who received it.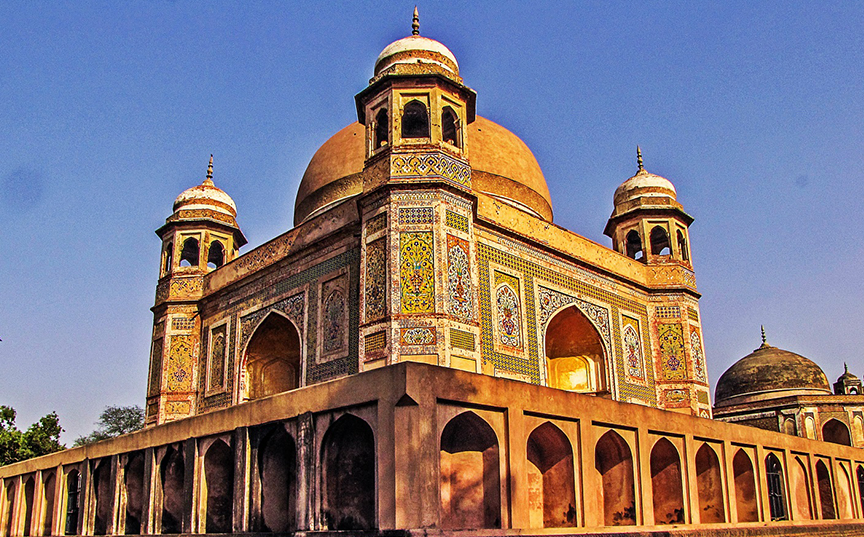 How to file RTI in Punjab online
Right now, there is no method to file online RTI in Punjab. Fortunately, we at OnlineRTI have the perfect solution for this. You don't need to be expert in RTI or understand all the state rules and guidelines for filing your RTI application. Through our website, you can write and send your application within 5 minutes. Our RTI experts will draft your questions in the suggested formats and according to best practices for the Act. Go to our website
OnlineRTI.com
to file your RTI Online Punjab Application.
There is a simple method to get your application processed for any query related to RTI Punjab:
Write your request

in simple english.

Complete the payment process to finish your application
We will then call you back to understand the RTI request in detail.
We take care of your application to ensure that you receive a good response to your RTI. We will call you back or email you if needed, find the exact address of government department responsible to reply to your RTI. We take care of attaching the appropriate fees to the RTI application and posting it to the concerned department.
How much time should I wait for the reply for my RTI application in Punjab?
Once the PIO receives your application, complete with the application fee, he/she is required to process it as fast as possible but no later than 30 days from the date on which he/she receives the application. If an APIO passed the application on, another 5 days gets added to this timeline.
However, where the information requested is vital to ensuring the life or liberty of a person, a decision has to be made within 48 hours. For example, if a person is picked up by the police without an arrest warrant or an arrest memo, his family, friends or even a concerned third person can ask for his whereabouts from the PIO of the police department and a response must be made within 2 days. Where such an application is made, it is good practice to include in the application an explanation as to why you think the application relates to "life or liberty" so the PIO does not delay assessing your application.
If one does not receive any reply from the PIO after 30 days and 35 days in case of transferred to the Assistance Public Information, you need to file first appeal to the Appellate Authority. If the Appellate Authority does not reply in 60 days filing the RTI application then one to file second appeal the State Information Commissioner
Departments under the Punjab Government
All Punjab State Government Departments and local governing bodies in Punjab like Municipal Corporations (Patiala Municipal Corporation, Bathinda Municipal Corporation, Amritsar Municipal Corporation, Ludhiana Municipal Corporation etc) Punjab Vidya Bhawan (Punjab School Education Board), Punjab Water Supply & Sanitation Department, Punjab Public Service Commission, Punjab State Power Corporation Ltd, Punjab University, I.K. Gujral Punjab Techncial University, Greater Mohali Area Development Authority, Punjab Urban Development Authority, Amritsar Development Authority, Greater Ludhiana Area Development Authority etc.
Whom should the RTI Punjab application be addressed to?
The RTI application should be address to the Public Information Officer (PIO) or to the Assistance Public Information Officer (APIO). Every department should appoint the PIO in head or main office and APIO in line offices as per section 4 (b) of the RTI Act.
Note: For better understanding of RTI implementation in Punjab, one can visit the following links
We at
OnlineRTI
wish to increase awareness about RTI. We provide a simple, fast and hassle free experience of filing your RTI applications.
For this, our
OnlineRTI Blog
posts share useful information. We also have a
OnlineRTI Forum
where you can ask your questions and our RTI experts will reply to your questions.
Nirupam, #32/3, 2nd floor, 1st Main Road, 1st Stage,
Domlur Layout, Bangalore 560071
Copyright © OnlineRTI
2022