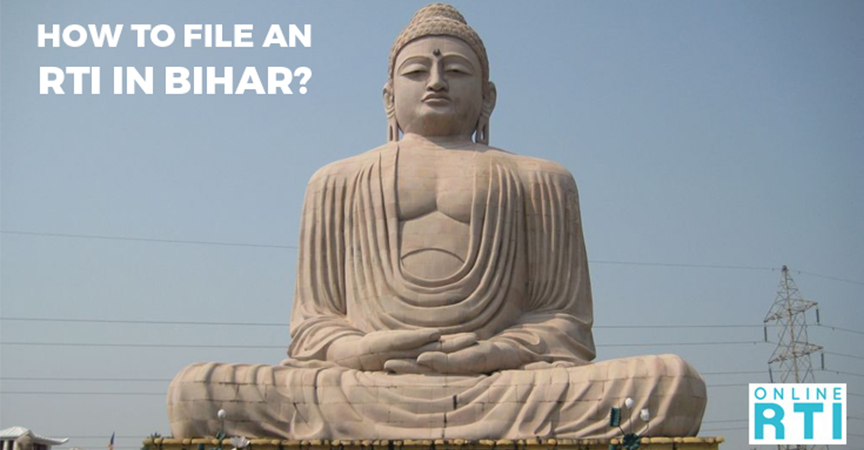 How to File RTI Bihar?
The Right to Information Act 2005 came into force to give a sense of power to the citizens. Under this act, any citizen of India can demand any sort of information from the government. There are a few agencies that are free from RTI but the act by and large covers all the public authorities. The act is applicable in every state and Bihar has also accepted RTI Guidelines. In exercise of the powers conferred by section 27 of the Right to Information Act'2005, the Government of Bihar hereby make the following rules under Bihar Information Rules'2005. To enlighten yourself with the rules implemented by Bihar, you can read
Bihar Information Rules' 2005.
Each state has its separate policy of enacting the act; read further to know more about RTI Bihar application.
RTI Bihar - Offline Method of Filing Application
The first method of filing an RTI Application in Bihar is the offline mode. Have a look at the steps below to ensure your Bihar RTI Application is submitted successfully.
Identify the department to which your RTI Bihar query should be sent:

The first step to file RTI Bihar application is to identify the department that is involved and from whom the information needs to be extracted. For instance, all civic issues like water problem, garbage, street lights, building permission in cities are under respective corporation. For instance in a city like Patna or Aurangabad, the RTI query must be addressed to the authorities in the Patna Municipal Corporation or Aurangabad Municipal Corporation, respectively.

Frame the Questions Correctly and in Proper Format

Once you know the department that the Bihar RTI Application has to be addressed to, it is important to frame the questions in a proper manner. Ask direct and simple questions so that the person reading the application understands them easily. Questions asked in a complicated manner can lead to rejection of application. Also make sure that the questions relate to only one subject matter otherwise it might get rejected, according to the RTI Act. For instance, if it is about

status of FIR,

ask questions that are only related to that FIR.





There is a prescribed format for RTI Bihar application that you can follow.

Click here,

to go to the format. It is not compulsory to follow the format, you can write the application on a plain piece of paper as well. Also, the application can be submitted in both Hindi or English languages. You can even file it in the official language of the area and the reply from the government can also be in that language, accordingly.




Attach Payment with Application

After writing the application, you will need to attach the RTI Application fee along with your application. The fee amount is Rs. 10/- and the fee must sent as an Indian Postal Order or if handing over, it can be done in cash or as a demand draft.

Send your RTI Bihar Application

After all of the above steps are completed, send the application via speed post/ registered post and wait for the authorities to respond.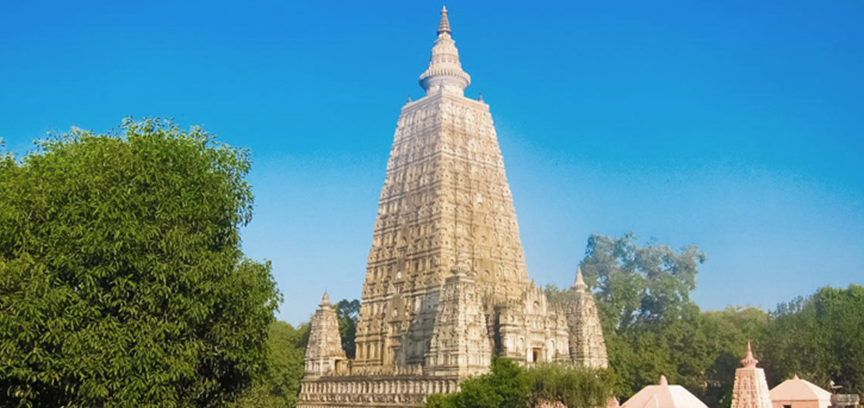 Bihar Online RTI Application Method
Interestingly, Bihar state was the first to start a service of accepting RTI requests on phone but now its not working. Presently, there is no facility available with the Bihar Government for filing an RTI Online.
However, you can use our website to file your Bihar Online RTI Application.
Click here
to apply now and fill up a simple form.
We will take care of the rest of the formalities. We will arrange a call back and understand your query. We will then take the request and do the needful on your behalf to ensure your RTI request reaches the right authority.
Departments under Bihar Government
All Bihar State Government Departments and local governing bodies in Bihar like Municipal Corporations (for cities in Bihar like Patna Municipal Corporation, Muzzafarpur Municipal Corporation, Bihar School Examination Board, Bihar Industrial Area Development Authority, Bihar State Housing Board, Patna Regional Development Authority, Bihar State Power Holding Corporation limited, Bihar State Road Transportation Corporation, Bihar Public Service Commission, Bihar State Pollution Control Board, Patna Regional Development Authority (PRDA), Patna Electricity Supply Unit (PESU) and Patna Metropolitan Area Authority etc.), Town councils and Gram Panchayats come under the ambit of Bihar RTI Act.
List of State Government Departments are as follows:
Agriculture Development and Farmers Welfare
Backward Communities Development Department
Coastal Shipping & Inland Navigation
Consumer Affairs
Co-operation
Culture Affairs
Election
Environment
Finance
Fisheries
Food and Civil Supplies
General Administration
Forest and Wild Life
General Education
Health Family Welfare
Higher Education
Home
Housing
Information and Public Relations
Industries and Commerce
Electronics and Information Technology
Labour and Skills
Law
Local Self-Government
Non-Resident Keralites Affairs
Parliamentary Affairs
Planning and Economic Affairs
Personnel & Administrative Reforms
Power
Public Works
Revenue
Scheduled Tribe Development
Scheduled Castes Development
Science, Technology and Environment
Social Justice
Directorate of Sports and Youth Affairs
Stores Purchase
Taxes
Tourism
Transport
Vigilance
Water Resources
Whom should the RTI Application be addressed to?
Under the RTI Act, 2005 every department should appoint a Public Information Officer (PIO) who is responsible to receive and reply to RTI applications filed to that department. Hence, all the RTI applications should be addressed to the Public Information Officer of that Department.
When will the response be provided to your RTI Application?
According to the RTI Act, the response to the RTI application in Bihar, or any other state should be provided by the PIO within 30 days from the receipt of the same. This includes applications made online or offline. If the information requested in the RTI relates to another department, then the PIO is mandated to transfer the same within 5 days from the receipt of the RTI to that department who has the information. A First Appeal can be filed to the First Appellate Authority (FAA) if there is no response from the government office after completion of 30 days or if the Applicant is not satisfied with the response of RTI Application. In case you are not satisfied with the outcome of the First Appeal, or there has been no order passed by FAA, A Second Appeal can be filed to Bihar Information Commission.
We hope this post was helpful and that you have successfully filed your RTI Bihar application. Feel free to comment for any doubts, or discuss them in our
forum
Nirupam, #32/3, 2nd floor, 1st Main Road, 1st Stage,
Domlur Layout, Bangalore 560071
Copyright © OnlineRTI
2022