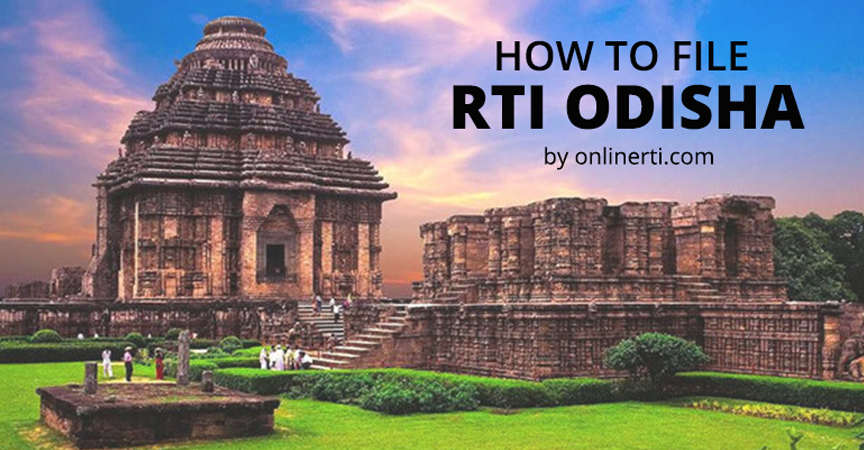 Odisha Information Commission was created by the Government of Odisha's order in October, 2005. The office of the Commission is situated in Bhubaneswar. This body has been created to implement the RTI Act in the state of Odisha. You can file appeals and complaints if the public authority does not provide response for your RTI Odisha
As every Indian citizen should know, the
Right to Information Act (RTI)
is an Act passed by the Parliament of India on 15 June 2005 and came fully into force on 12 October 2005. It is an Act to provide for setting out the practical regime of right to information for citizens to secure access to information under the control of public authorities, in order to promote transparency and accountability in the working of every public authority. This Act is applicable throughout India, except for the state of Jammu and Kashmir. Under this Act, any citizen of India can ask a public authority queries regarding information that should be public knowledge. In exercise of the power conferred by Section 27 of the Right to Information Act (No.22 of 2005), the State Government do hereby make the following rules, namely
Orissa Right to Information Rules, 2005.
If you wish to exercise your right to information, follow the steps mentioned below in order to successfully file an RTI application in Orissa.
How to file RTI Odisha
One can file RTI application to any government department and private bodies and institutes which are substantially financed by the government.
Before filing RTI application in Odisha, be clear what kind of information you need to ask

For example, if one wants to ask about the funds allocated under the MLA LADS to your MLA constituency and it's detail utilization, you need to provide detailed information and reference for the Public Information Officer. This is required to understand what your query is and what it is related to by providing the name of your MLA constituency, the district and state it falls under and the duration of period for which you are seeking information.

Identify the department to which the RTI Odisha application should be sent to

For instance, in the above given example the information related to the MLA LADS should be sent to the concerned District Collector Office. Once you have identified the public authority who holds the information you want. You should be able to get a list of Public Information Officers (PIOs) and Assistant Public Information Officers (APIOs) appointed in each department from the relevant department website.

Write down your question in the application

It is important that you draft your request in a clear and concise way. It is absolutely essential that you make your request as specific as possible so that you get the information you want. The question need not be very long but just short and to the point.

Pay the fees for your RTI application

Attach the fees for your RTI application as applicable. The mode of fee payment in Odisha is Treasury Challan/cash.

Submit your application

Before submitting your application don't forget to attach a copy of your identity card as required by the Odisha RTI Act.

You can submit your application in person or send it by post. If you are sending your application by post you should send it by registered post so that you have proof of postage and the PIO cannot claim that he/she didn't received the application. If you are submitting your application in person, always make sure to ask for a receipt for the application. The acknowledgement should contain the time and date when the application was received, where it was received and who received it.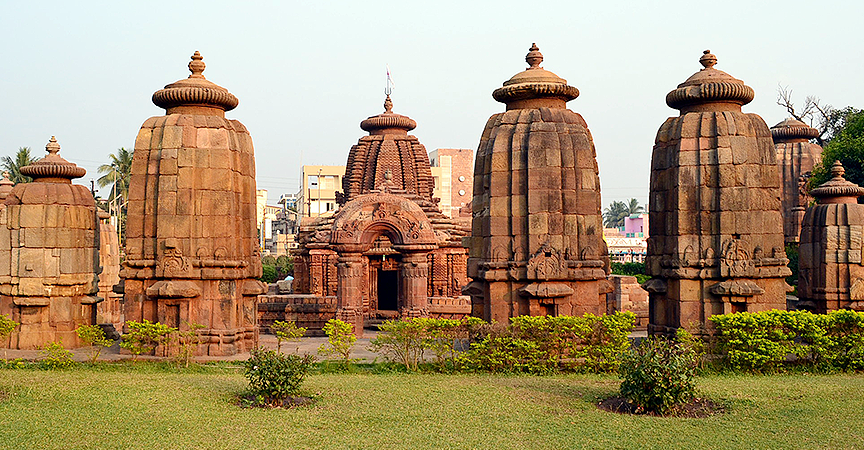 How to file RTI for Odisha online
RTI Central Monitoring Mechanism is an initiative by the Govt. of Odisha to ensure correct implementation of Right to Information Act, 2005. The objective of this initiative is to bring all RTI related information to a single place and spread awareness in a directed manner. This project is monitored by Department of Information & Public Relations, Govt. of Odisha [Nodal Department of Govt. of Odisha for RTI Implementation] in collaboration with Luminous Infoways. The details published on the website are provided by respective public authorities and assimilated by the Information & Public Relations Department, Govt. of Odisha.
You can download
Odisha RTI Rules
and go through it to understand the way in which the RTI is supposed to be implemented in the state. Moreover, the mechanism to file
RTI Odisha online
is mentioned
here.
To use the government portal, you should submit photocopy of ID proof. Internet banking through SBI and other nationalized banks is permitted. SBI, Axis, Canara, HDFC, ICICI, Indian Overseas, PNB, UCO and Union Bank of India are supported. You can also pay using other modes like Cash, IPO, Treasury Challan, Bank Draft, MO etc. but you will have to accompany it with your computer generated online acknowledgment receipt. The applicant is also required to print out and submit the hard copy of the application with full signature manually or by post. Only after the hard copy of RTI application has been accepted by the PIO, the time-frame for the reply would start.
Simplest way to file your RTI Odisha Application
If you don't want to follow this procedure and are looking for a simpler method, you can use
OnlineRTI.com
to file your
RTI for Odisha online.
You can follow a simple 5 minute process to use our website for your application
First, note down your query in simple words on OnlineRTI , after filling out your address details (This is to ensure that the reply will be directly sent to the address mentioned)
Then, complete payment, after this your application will be worked on by our team of legal experts trained in RTI by eminent personalities.
Finally, our logistics team will ensure that your application is sent via registered business post to the department which your application refers to.
We will take care of all the formalities that might be required for your application. For example, the state guidelines or format requisite by the state. Before this, we will give you a call so that we understand your problem. After getting all the details, we will write your query in the way Odisha government has prescribed. We will also pay the fees as specified and send your application through the correct mode. So, we can simplify the process extremely so that you can exercise your right and receive the information you are looking for.
When will the response be provided to your RTI Application?
Once the PIO receives your application, complete with the application fee, he/she is required to process it as fast as possible but no later than 30 days from the date on which he/she receives the application. If an APIO passed the application on, another 5 days gets added to this timeline.
However, where the questions asked are important and related to the life or freedom of a person, a decision should be made within 48 hours. In the case where a person is arrested by the police without a warrant or a memo, his the concerned parties can ask for his whereabouts from the PIO of the police department and a response has to be provided within a span of two days. Whenever such a specific application is made, it should be included in the application as to why the application is of the mentioned sensitive kind. This will make sure that the PIO does not delay replying to your application.
If one does not receive any reply from the PIO after 30 days and 35 days in case of transferred to the Assistance Public Information, need to file first appeal to the Appellate Authority. If the Appellate Authority does not reply in 60 days filing the RTI application then one to file second appeal to the
State Information Commissioner.
Departments under Odisha Government
All Odisha State Government Departments and local governing bodies in Odisha like Municipal Corporations (Bhubaneswar Municipal Corporation, Cuttack Municipal Corporation, Berhampur Municipal Corporation etc) Odisha State Housing Board, Odisha Public Service Commission, Sambalpur University, Odisha Joint Entrance Examination, Bhubaneswar Development Authority, Central Electricity Supply Utility of Orissa, Biju Patnaik University of Technology etc.
List of Uttarakhand State Government Departments are as follows:
Public Grievances & Pension Admin
Commerce & Transport
Women & Child Development
Electronics & Information Technology
Water Resources
Food Supplies & Consumer Welfare
Micro, Small & Medium Enterprise
Skill Development & Technical Education
Forest & Environment
General Administration
Health & Family Welfare
Parliamentary Affairs
Science & Technology
Higher Education
ST & SC Development, Minorities & Backward Classes Welfare
Housing & Urban Development
Labour & Employees' State Insurance
Information & Public Relations
Panchayati Raj
Rural Development
Whom should the RTI be addressed to?
The RTI application should be addressed to the Public Information Officer (PIO) or to the Assistant Public Information Officer (APIO). Every department should appoint the PIO in head or main office and APIO in line offices as per section 4 (b) of the RTI Act.
Note: For your better knowledge and understanding, you can visit the links
If you still have any doubts about RTI, you can ask your questions on
OnlineRTI Forum
or read our posts on our
OnlineRTI Blog.
To file an RTI application in the simplest possible way, visit
OnlineRTI
today and exercise your right.
Nirupam, #32/3, 2nd floor, 1st Main Road, 1st Stage,
Domlur Layout, Bangalore 560071
Copyright © OnlineRTI
2022